The Yankees offseason is finally, FINALLY moving and we know part of what they are up to!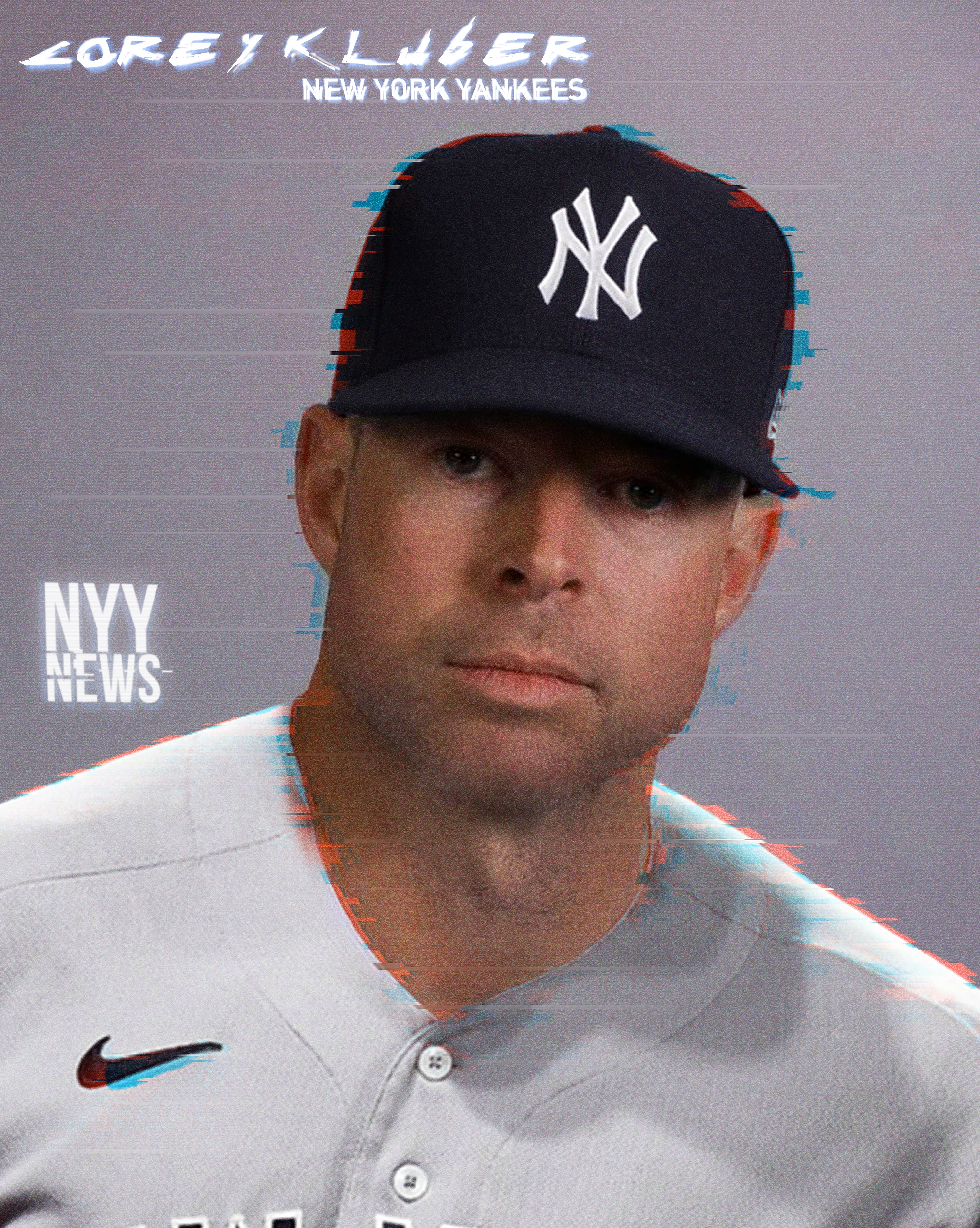 1st off the Yankees finally resigned star 2B DJ LeMahieu for the $15 Million per I said he would get back in November. Total of 6 years $90 Million.
2nd the Yankees have signed 2 time CY Young winning RHP Corey Kluber to a 1 year $11 Million deal. This really, REALLY helps but does not fix the rotation.
The Yankees rotation now looks like this:
RHP Garret Cole
RHP Corey Kluber
LHP Jordan Montgomery
RHP Deivi Garcia
RHP Clarke Schmidt
I do not include German as he is trade bait until he proves he can really pitch again.
Yes this rotation badly, BADLY needs some help. It could be on the way.
News broke yesterday morning tat the Yankees and Reds are discussing a trade that would send Reds ACE RHP Luis Castillo to the Yankees.
This has more legs then you'd think! As proof of this, we even know some names being discussed on both sides. They are:
Yankees:
OF Clint Frazier(WILL BE IN ANY SUCH TRADE)
INF/OF Miguel Andujar(Believed in any such trade)
RHP Clarke Schmidt
RHP Deivi Garcia
RHP Domingo German
RHP Miguel Yajure
RHP Albert Abreu
ETC
Reds:
RHP Luis Castillo
INF/OF Mike Moustakas
Others possible but not likely.
Thus a blockbuster trade is 100% in the works. Will it happen? That is the question we are all asking right now! IF SO… it will be something like this:
Yankees Get: RHP Luis Castillo, INF/OF Mike Moustakas
Reds Get: OF Clint Frazier, INF/OF Miguel Andujar, RHP Clarke Schmidt, and RHP Miguel Yajure/RHP Albert Abreu
A great deal for both sides as the Reds build up their depth and the Yankees get the #2 SP and left hand power bat they desperately need.
A lineup like this would not surprise me after this trade:
2B DJ LeMahieu
RF Aaron Judge
LF Mike Moustakas
DH Giancarlo Stanton
SS Gleyber Torres
CF Aaron Hicks
3B Gio Urshela
1B Luke Voit
C Gary Sanchez
However the Yankees are increasingly connected to INF/OF Michael Brantley.
If they do pull of this trade and sign Brantley to play LF they then have 2 left power bats to add to the lineup and platoon around. This is very likely.
Say a lineup like this:
1B DJ LeMahieu
RF Aaron Judge
2B Mike Moustakas
DH Giancarlo Stanton
2B Gleyber Torres
LF Michael Brantley
3B Gio Urshela
CF Aaron Hicks
C Gary Sanchez
Either way a freakin dominant and well balanced lineup!
A trade of Aaron Hicks and then signing of Joc Pederson to play CF would also not surprise me.
The latest I have on the Yankees-Reds trade rumblings is the talks are very fluid and heating up by the hour. Not sure what stage or how close they are but the talks remain fluid which is a great sign!
The latest on Michael Brantley is very good talks with the Yankees and nothing else. Not talking wit any other team at the moment!
Something major is moving in Yankees land. Something Major!
The Yankees are confirmed to be after the following starting pitchers to some extent as well:
RHP Joe Musgrove – Pirates
LHP Brandon Woodruff – Brewers
RHP Kyle Hendricks – Cubs
LHP Marco Gonzalez – Seattle M's
As well as believed to be after these pitchers to some extent:
RHP Trevor Bauer
RHP Jon Gray
RHP Zach Plesac
I can 100% guarantee that the Yankees will add another SP via trade! If I had to guess RHP Luis Castillo is the one the Yankees end up trading for.
I have confirmed for those wondering that no the Yankees have had ZERO contact and have ZERO interest in any Cardinals or Giants pitchers.
Some reporters on the Reds side saying a deal may be in place. I have not heard this but Luis Castillo seems like the one going to the Yankees.
Stay very alert here as the news of a Luis Castillo to the Yankees trade culd drop at literally any time!
BY: ADAM KING