Some new Info is out on Francisco Lindor that makes not sense… (NOTE: Please donate at CASHAPP: TOPSPORTSMIND to keep my amazing content coming!)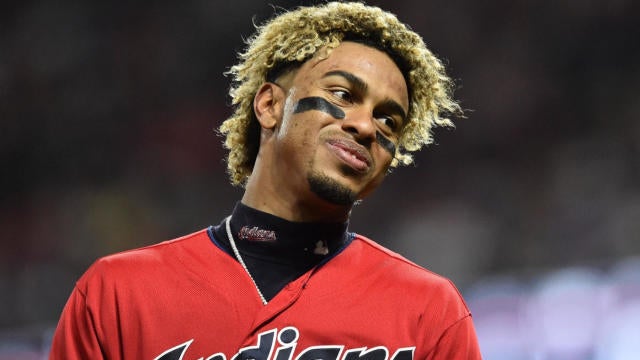 They are saying there's mutual interest in him staying in CLeveland lon term. Here it is:
Yet they have been shopping him all out all offseason… HUH??? Its know he will be traded as stated by Ken Rosenthla in this epset from his Article on The AThletic:

Not Lindor did sat early in the process he wanted to stay but backed off that stance. Something makes no sense at all here. Teams that are actively shopping them don't say things like: "We want him long term here and he wants to stay." Stuff like these are known to be bluffs.
I just don't get it at this point… Something is WAY, WAY off in the Francisco Lindor situation…
Now again articles are out stating he wants to stay in Cleveland. HUH??? Bizarre time to say this again. Why would he want to stay on a team that's trying to trade him after trading their Ace, Kluber to the Rangers?
I know I would want out! Arenado does! Any sane player would demand a trade in such a situation. The only thing I am left to believe is they are both bluffing to force the interested teams like the Yankees to up their offers.
I was told weeks ago the Yankees firmly believed he was being traded. The Dodgers Rockies and D-Backs believed the same. Something just doesn't make sense here…
BY ADAM KING