SO MLB Networks Casey Stern said on MLB Network today he';s been told the Yankees are going to get BOTH 3B Nolan Arenado and SS Francisco Lindor… WAIT… WHAT??? (NOTE PLEASE DONATE TO KEEP MY AMAZING CONTENT COMING BY SENDING CASH TO  CASHAPP: $TopSportsMind)
"They are dangerous."@CaseyStern: When the #Indians decide to trade Francisco Lindor, I expect the #Yankees to go in HARD. pic.twitter.com/K6YDXqy5KY

— MLB Network Radio on SiriusXM (@MLBNetworkRadio) February 4, 2020
I can't be hearing this right can I? I guess I did after listening to this several times! He clearly stats the Yankees are # in Prospects to trade and Salary to handle it. That they are a roaring monster. WHOA… He even said its a lock Lindor will sign long  term up on the trade happening. WOW…
The Yankees are loaded with Experienced guys in Clint Frazier, Miguel Andujar, Gio Urshella, Thairo Estrada, and ETC to trade… WHAT DOES HE KNOW? How is he so unbelievably confident in this? I don't get it… his is what he said: "I expect the Yankees to go get Lindor when the Indians INEVITABLY trade him. They have been after Arenado for along time though that sip sailed last year BUT… Not for ling at all!"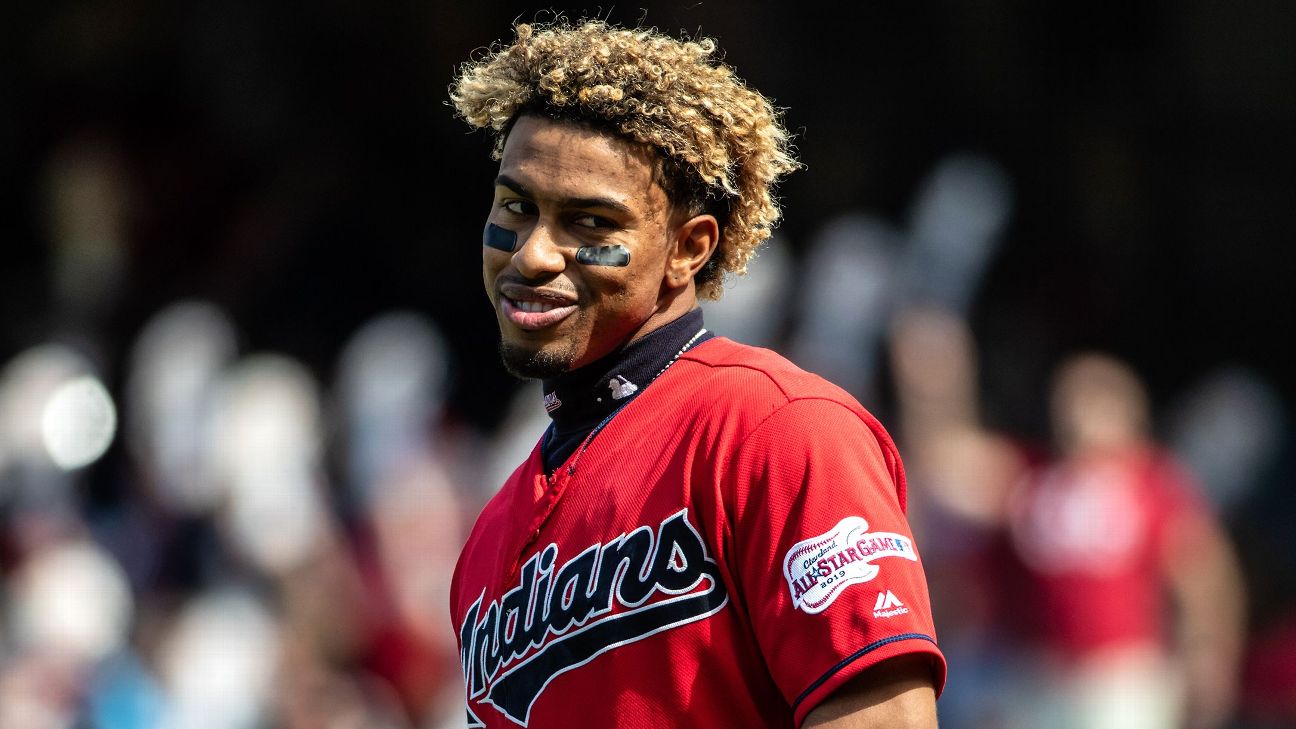 Lindor will come cheap due to a expiring contract. Say just for INF Thairo Estrada, OF Estevan Florial, and RHP Luis Medina…
Considering how little that is they can EASILY, EASILY pull BOTH TRADES off. Say like this: 
Yankees get: 3B Nolan Arenado
Rockies get: 3B Gio Urshella, OF Clint Frazier, C Kyle Higashioka, RHP Clarke Schmidt, and RHP Deivi Garcia.
The Yankees would then have this for a lineup:
1B Dj LeMahieu
RF Aaron Judge
3B Nolan Arenado
SS Fracisco Lindor
2B Gleyber Torres
LF Giancarlo Stanton
DH Mike Ford
C Gary Sanchez
CF Mike Tauchman
This would be as unstoppable as they come! WOW… Again I ask WHAT THE HECK DOES CASEY STERN KNOW? 
I have to assume he's been told the Arenado trade is done and the Yankees are working on the Lindor one. The Indians know what the Yankees have very well and vise versa. Matt Blake helps a ton here. Don't be surprised no matter what the Yankees do…
By ADAM KING