So late last night MLB Marathon tweeted out that the Yankees are indeed trying for Arenado! Take a look: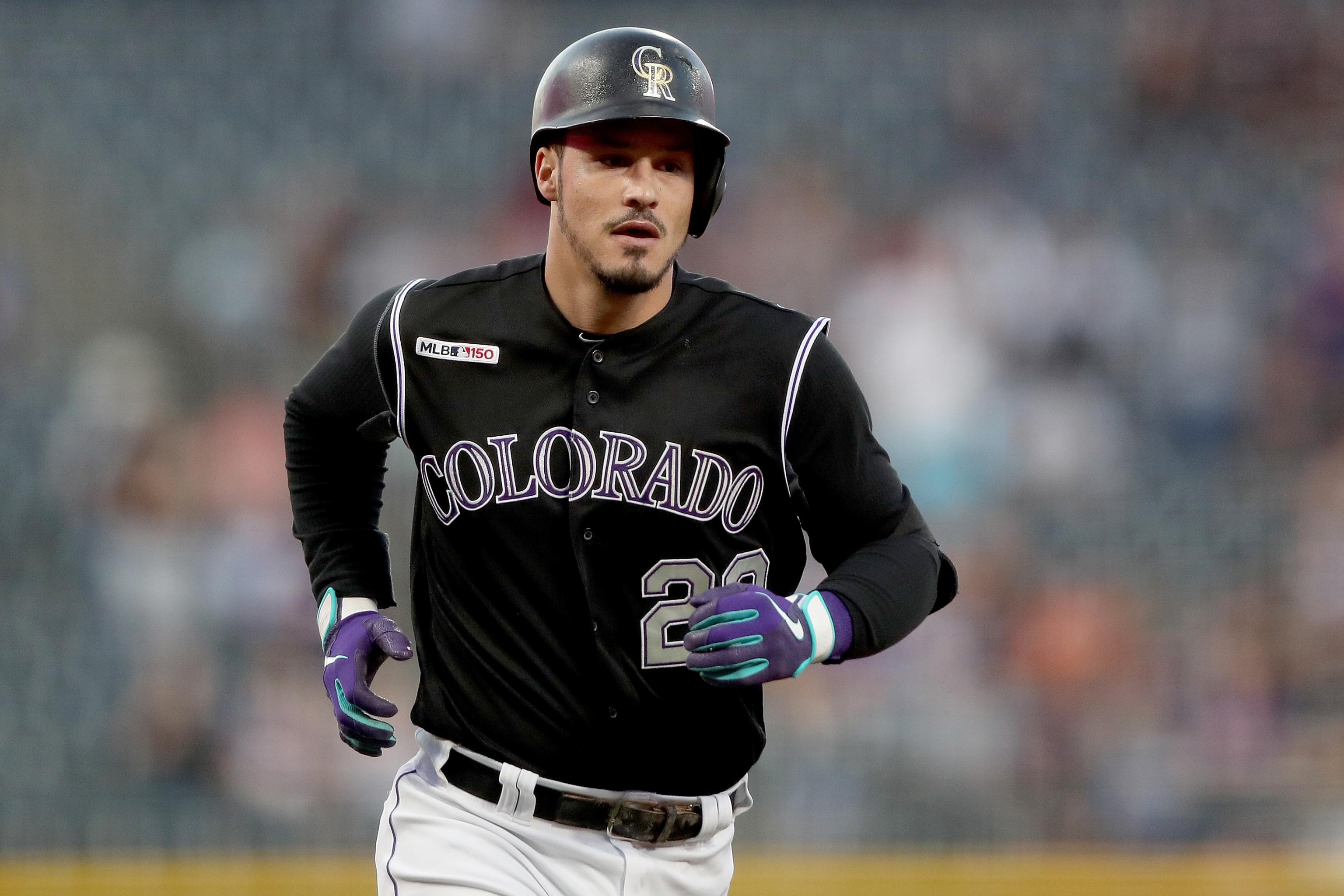 #Yankees have emerged as a potential suitor for Arenado along with the #Cardinals, #Braves, and #Rangers. Unknown if Cashman would be willing to violate the luxury tax to that extreme. Remains to be seen if Arenado gets moved. #MLB

— MLB Marathon (@MLBMarathon) January 29, 2020
So interesting… is he quoting  http://NYY.NEWS here? Or does he know something?
I believe he knows something as my Yankees source told me the same days ago. Also the Arenado trade talks have been identical to the Stanton ones.  Step after step has happened identically! Can't be coincidence! Here's the graph I created again:
As you can tell it has played out identically.
So what can we expect from here? A few things.
JA Happ talks ramp back up.
Random rumors about the Yankees.
More set up signings which even saw some yesterday.
Stay alert right now as the Stanton talks moved very, VERY fast after the Yankees got involved! The Yankees are now blatantly after in the Arenado talks. Going of the Stanton talks Its more then realistic to think it could be done this week.
Who are the players the Yankees are going to send for Arenado? We have a few clues.
The Yankees have unusual catching depth making Kyle Higashioka expendable.
Clint Fazier seem to insinuate he's been told he has been traded.
We know the Rockies have demanded a Young Controllable RH OFer, A Catcher, and Young Pitching.
This gives us great info to go off of. As such I can take a educated guess of the package looking like this:
Yankees get: 3B Nolan Arenado
Rockies get: Of Clint Frazier, C Kyle Higashioka, RHP Clarke Schmidt, and RHP Luis Medina
There's always room for a surprise as well. We know the Yankees are 100% trying for Arenado at this point. I will be watching and listening closely for anything new from big dog reporters. We will know more this week at some point.
Great news out this morning helping the trade talks here. Kris Bryant as lost his grievance leaving the 2nd year on his contract and skyrocketing his trade value. 
BREAKING: Chicago Cubs third baseman Kris Bryant has lost his grievance against the team seeking an extra year of service, sources familiar with the ruling tell ESPN.

News story at @espn: https://t.co/07lx6NUttj

— Jeff Passan (@JeffPassan) January 29, 2020
This makes Bryant's value near Arenado's now making it so the Yankees never no reason to even ask about him at this point. Arenado will be a Yankee! 
By ADAM KING