MLB Network just dropped a MAJOR, MAJOR Francisco Lindor trade update. Lets take a look at what it means.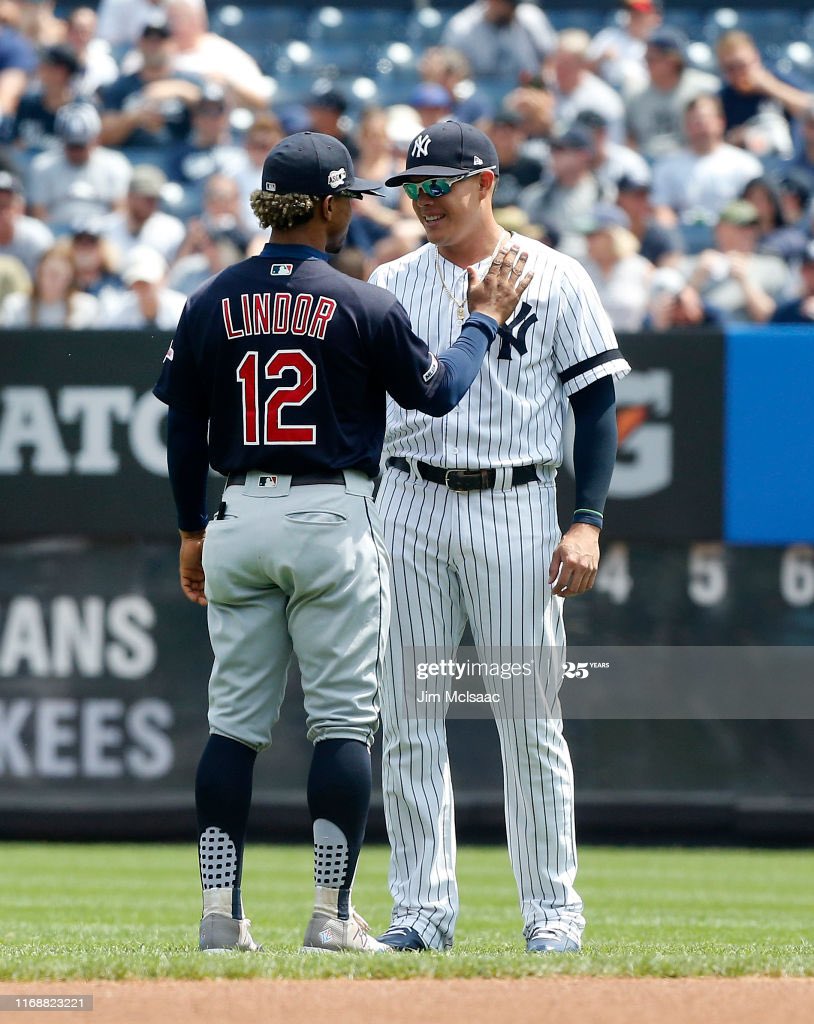 1st off here's the clip with the update from MLB Network:
YES, YES MLB NETWORK LITERALLY JUST PREDICTED STAR SS FRANCISCO LINDOR WILL BE TRADED TO THE YANKEES JUST AS I PREDICTED AND REPORTED!
This is so huge! They also brought up the fact Cashman wants to get some left handed bats and Lindor being a switch hitter perfectly fits this.
Also remember… THE YNAKES AND CASHMAN LOVE SWTCH HITTERS AND FRANCISCO LINDOR IS A SWITCH HITTER!!!
MLB Network went on to say Lindor PERFECTLY fits the Yankees and fits at 3rd in the lineup directly where I predicted and reported again between Judge and Stanton.
YOU THINK I DON'T HAVE SOURCES NOW? I will now say Told you so and completely move on!
So how would this work?
No DJ LeMahieu does not effect this trade or the thinking at all.
Due to the payroll being almost $70 Million under the cap and being able to offer Torres Hicks, AND Ottavino to offset the $$ DJ has no effect at all.
Give DJ his $$$ and make this trade. ITS A NO BRAINER YANKEES!
Over pay a little with all 3 I mentioned to force the Indians hand and get RHP Carlos Carrasco while you are at it.
Here's my Predicted trade:
Yankees Get: SS Francisco Lindor, RHP Carlos Carrasco
Indians Get: OF Aaron Hicks, RHP Adam Ottavino, INF Gleyber Torres, RHP Deivi Garcia, and INF Tyler Wade.
Yankees dump some contracts and gain 2 very important players.
Let me stress as MLN Network also said that yes the Yankees would 100% extend Lindor instantly. They will have to extend Torres anyways so why not the switch hitting Lindor instead?
This would also save the Yankees the Arbitration on Torres this year expected to eclipse $10 Million.
Its a no brainer and will happen.
My sources just told me yes the trade talks have already started but could take a bit. They expect it done at the GM Meetings.
BY: ADAM KING