LHP JAMES PAXTON IS WAY AHEAD OF SCHEDULE! Yankees Manager Aaron Boone just gave a update on James Paxton in which he said he's way ahead of schedule.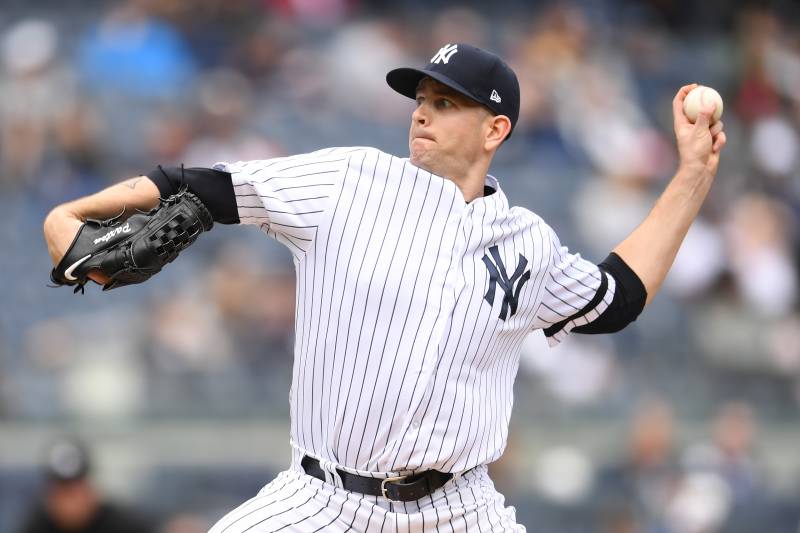 Here's some of what he said from Brendon Kuty:
Very interesting. Going off normal schedules for this its near a lock for him to be back by the end of April. He'll be in games within the next 2 weeks. Give him a few starts and a April return is 100% on the table. THIS IS BEST CASE SCENARIO!
This alleviates the need for the Young guys to fill the 4th spot for to long. Yankees fans should be very, VERY happy about this.
Mike King looked very impressive today and will be in the MLB. James Paxton being back so soon is a major, MAJOR boost for the Yankees and their fans.
Boone even said Paxton will throw within the next 7-10 days:
This is great, GREAT news! This means he could pitch in ST towards the end of March as long as there are no set backs.
As for RHP Luis Severino Boone said he's not too concerned but want's to know what the issue is. To me its serious. Forearm issue are always indicative of Elbow issues as Paul Juliano said.
The Yankees pitching looking better of if a sudden. Be happy Yankees Nation!
BY: ADAM KING