I have been trying to get any info I can on these two for the last few weeks and finally got some. Not a ton.
Lets start with Lindor:
So the Indians have lost BOTH their top 2 starters already with Clevenger out till around the All Star break and maybe for the year. Carrasco fpor at least a few weeks. This is not good. Clevenger's absence is the worse one. Lindor is available I have been told but only for the right offer. I see him graded. I don't believe the mutual interest bluff at all.
It was confirmed to me the YANKEES not Mets were the NY team going aggressive after him but would not budge over their asking price whatever it was. That remains a secret. Odds are he goes to the Yankees at some point but from what I can tell it may not be til July after the Indians are out of contention.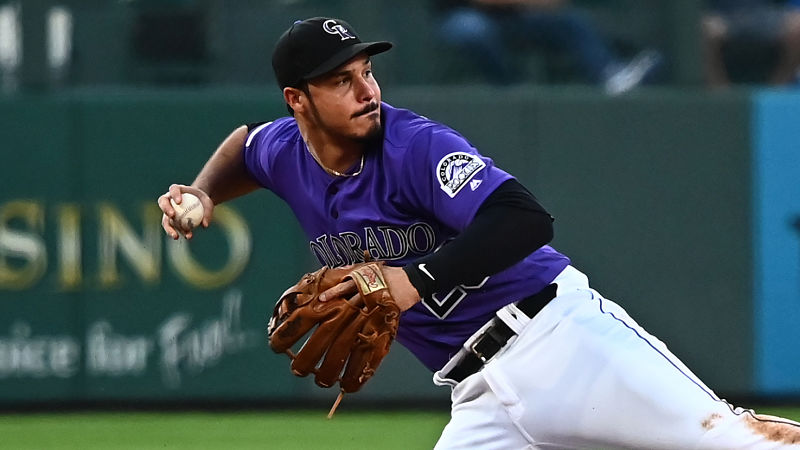 As for Nolan Arenado: I was told by my contact there the talks have not slowed down with the Yankees and they have made progress but it seemed to him and me to be laying ground work. Arenado is a strait up lock to be traded as Jim Duquette and Jim Bowden said. According to Bowden the Yankees are a team not to ignore in these talks. Duquette says the Yankees are the favorite no matter what anyone says as they are in that kind of a powerful position $$$ and trade piece wise. He ranked the suitors as this:
Yankees
Cubs
Rangers
Braves
Nats
Phillies
Cardinals
Dodgers
We know the Cardinals, Braves, Nats, Cubs, Dodgers(Never had any chance to begin with), and Phillies are out as they have said such. The Rangers haven't even tried leaving the Yankees as the only suitor remaining… Others could come in or back in but not likely.
From what I can tell yes not will be traded but its going to be down the road a bit. Things have cooled here but not a ton.
I do find it fishy how silent the Yankees AND Cashman have been after inking Cole and then saying average hitting was the primary issue. Arenado and Lindor easily fix this and the Yankees have more then enough pieces to get both and then whomever else they want.
BY: ADAM KING