FINALLY! Yankees manager Aaron Boone put out a great, GREAT lineup today. I would've changed it a little bit though.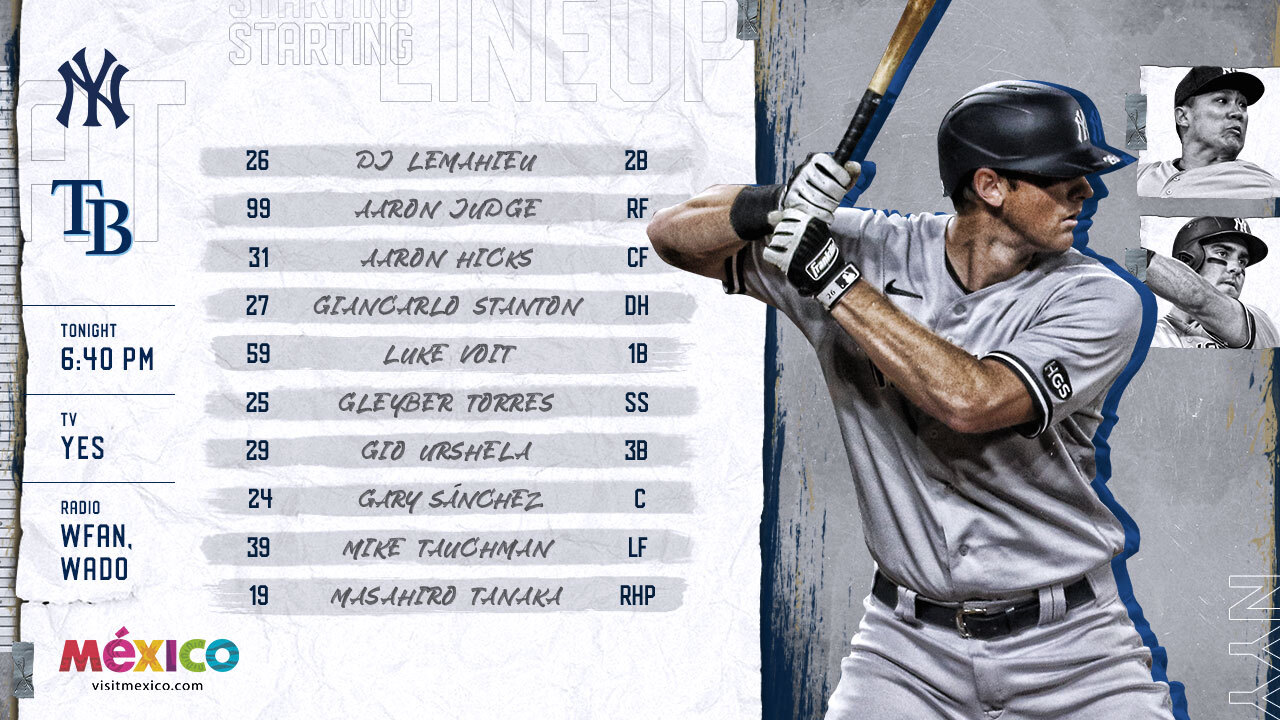 Here's the lineup:
I absolutely love it.. There's no hole for Snell to aim at. HOWEVER… As I said I would have done it a bit different…
Like this:
2B DJ LeMahieu
RF Aaron Judge
1B Mike Ford
DH Giancarlo Stanton
3B Gio Urshella
LF Mike Tauchman
C Gary Sanchez
SS Gleyber Torres
CF Aaron Hicks
You may say but putting Mike Ford in gives Snell a lefty-Lefty advantage BUT…. Ford hits lefties very well. It keeps Snell a bit off balance AND… Voit had a 0-4 day Yesterday and thus should get a day off.
I lower Hicks and Torres to take pressure completely off while giving Stanton all kinds of protection.
My 1-9 could not be better here.
I love Boone's but he could've done a bit better.
I am just so happy Boone finally put out a real lineup. May the bum Gardner be be benched for life now!
BY: ADAM KING