About a half hour ago, ACE RHP Trevor Bauer sent a signal to the Yankees that could not have been more clear!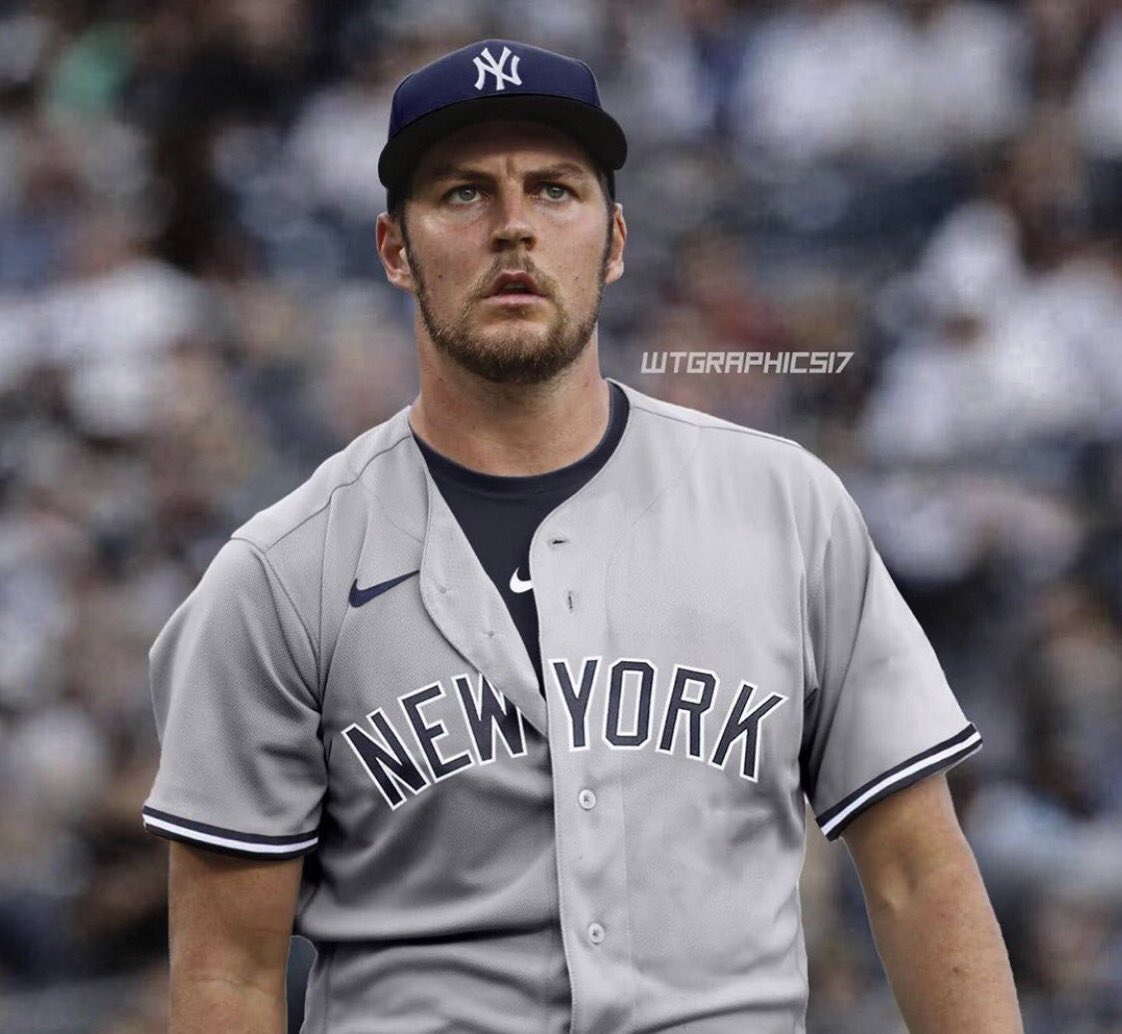 He 100% wants to be a Yankee! He will handle the media pressure! Just take a look at his tweet:
His intentions could not be more clear! He wants to be and will be a Yankee next season!
We have known for years the Yankees love him and his stuff. They badly, BADLY want him!
At this point the only question is what will the deal look like?
Going off the deals handed out last year that look like this:
RHP Garrit Cole – 10 Years $360 Million – Yankees
LHP Madison Bumgarner – 5 Years $85 Million – D-Backs
LHP Dallas Keuchel – 4 Years $70 Million – White Sox
LHP Hyun-Jin Ryu – 5 Years $80 Million – Blue Jays
RHP Stephen Strasburg – 8 Yeas $245 Million – Nats
RHP Zack Wheeler – 5 Years $118 Million
While also taking into account the lower team $$ streams due to the shortened season and other factors involved. I come up with this:
5 Year deal for $120 Million. Look at the younger RHP Zack Wheelers deal.
He is only 29. The Yankees absolutely have to sign him and they know it.
A major factor here is the following contracts are about to fall off the books:
Jacoby Ellsbury – $22.5 Million
Masahiro Tanaka – $23 Million
J.A. Happ – $17.5 Million
Brett Gardner – $12.5 Million
James Paxton – $12 Million
D.J. LeMahieu (100% Lock to be resigned) – $12.5 Million
All other FA's – $18 Million
That's a total of $118 Million coming off the books and even after the guaranteed resigning of DJ LeMahieu over $100 Million.
There's more then enough $$ to sign Bauer with.
Here's a little more on this:
I don't know how fast in FA this deal happens but literally all signs point to very, VERY fast.
Trevor Bauer 100% wants to join the Yankees and the Yankees 100% want him! ITS 100% GOING TO HAPEN!
LETS GO!
BY: ADAM KING