The question is flying around right now is the Yankees+ roster set? I can give an EMPHATIC NO to that! WHY? Lets discuss! (NOTE: To donate and keep my amazing content coming send $$$ to CASHAPP: $TopSportsMind)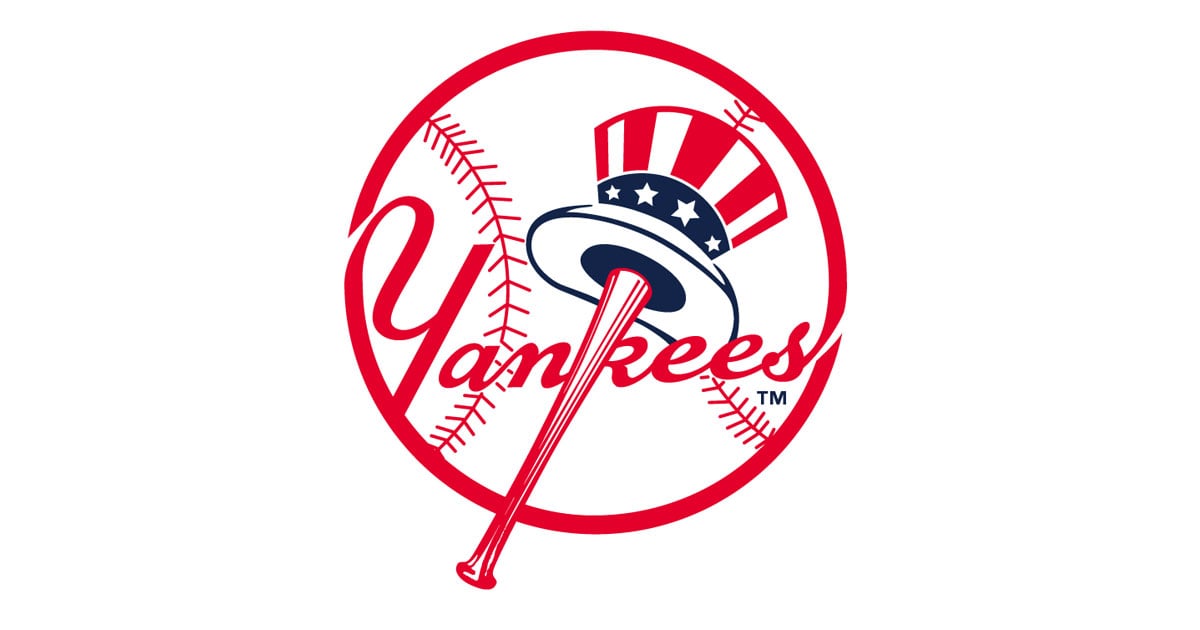 The roster is nowhere near set. MORE MOVES ARE 100% COMING! I checked and confirmed Greedy Pinstripes report the Yankees have pulled paper work on 2+ BIG NAMES. Also there's a few position battles still to be fought out in Spring Training. There's still moves to be made and roster spots, ESPECIALLY IN THE BULLPEN, to be won. They could also add more players. That's what we'll discuss next!
I have been talking to several people around the game. I am hearing some things a lot. They are these:
DON'T COUNT THE YANKEES OUT ON ANYTHING! (Caps used to emphasize this point as it was told to me!)
Yankees mainly looking for SIGNIFICANT upgrades to the roster. If they make moves it will be such!
Cashman is checking on anything and everything.
The belief around the game is the Yankees will at some point between now at the trade deadline add 3 things. 1. A relief pitcher, 2. A power lefty bat, and 3. A middle infielder for depth. Likely FREE AGENT Scooter Gennett…
THE SILENCE AROUND THE YANKEES IS DEAFENING! The Yankees are never this quiet.
The Yankees are 100% still in on Hader. Watch out as soon as his arbitration is over.
This is very, VERY telling! Cashman is literally working on anything AND everything! Lets cover somethings. Here's the big names they pulled paperwork on:
LHP Josh Hader:
The talks have paused till its known how much he'll be paid in 2020. Once his arbitration is over AT THE VERY LEAST the talks will resume. For those wondering what the package will be like for Hader, it would be something very close to this:
Yankees get: LHP Josh Hader
Brewers get: LHP J.A. Happ, INF Miguel Andujar, RHP Luis Gill, and RHP Albert Abreu
3B Nolan Arenado:
The only thing I could confirm here is Yes the Yankees are in the talks. The fact the Yankees are looking for MAJOR moves tells me the Yankees are talking here and negotiating the price tag down. Keep in mind the Yankees wern't connected to Stanton till days before his was dealt. LAST SECOND! Also bare in mind Arenado's Contract, No-Trade Clause, Opt Out Clause, AND trade demand all destroy his trade value. Once this gets done a package would be like this:
Yankees get: 3B Nolan Arenado
Rockies get: OF Clint Frazier, C Kyle Higashioka, RHP Clarke Schmidt, RHP and Luis Medina.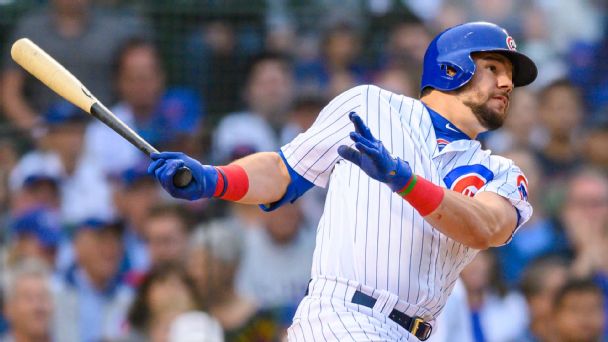 INF/OF Kyle Schwarber:
The talks here have gone nonexistent. I wasn't able to find out much here at all. ONLY that  the sides are talking. No clue what the package would be either.
LHP Robbie Ray:
The talks seem to have vanished into thin air. We know the D-Backs want to trade him before the walks for nothing but where are the talks? I couldn't find ANYTHING on this… No matter who I talked to they think the talks are dead.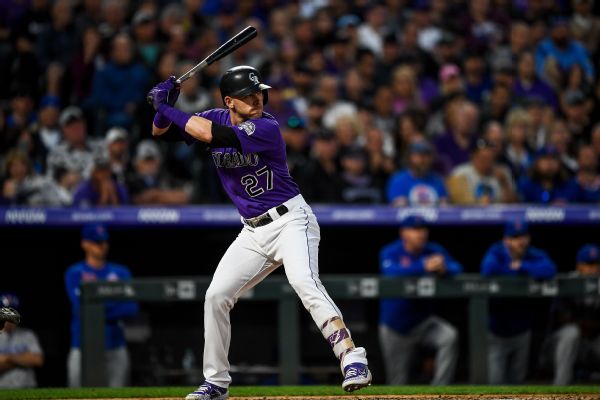 SS Trevor Story: I was able to confirm the Yankees asked about him but that's it. I would be shocked if the Yankees make a move for him.
Relief Pitching:
The Yankees will add a relief pitcher by the deadline and if not before spring training but the question is WHO? Here's a few names I was told to keep an eye on:
RHP Ken Giles: Should the Jays fail to compete he'll become available fast.
LHP Brad Hand: Again should the Indians not compete or not be close enough by the deadline Hand will be traded!
LHP Josh Hader: The most likely option as of right now. Stay alert once his arbitration is settled!
RHP Archie Bradley: The Yankees have been after him for years so IF they do make the trade for Ray, Bradley will be involved.
RHP Michael Givens: The Yankees were after him this offseason so it stands to chance they will again try for this trade by the deadline.
RHP Ian Kennedy: The Royals will not be competing so the Yankees should at least check in here. The former Yankee has been tremendous out of the pen the last few years.
RHP Ryne Stanek: The Marlins won't compete and will look to ship him for pieces to improve the rebuild.
RHP Geoff Hartlieb: The Pirates aren't close to competing and will look for pieces to get for their better players like Hartlieb.
That's all I could come up with at this point but there's always the surprise candidate.
To reiterate NO THE ROSTER IS NOT SET! I have had the strongest feeling Cashman would make another big, BIG move ever sense the Cole signing. Never been able to get close to figuring out what. After watching the Hader and Arenado talks I would be surprised if they are not the moves Cashman has been setting up for the last 2 months! MORE MOVES ARE COMING! Cashman is always working on things.
BY ADAM KING