As Free Agency moves on more and more is coming out about Trevor Bauer's FA. Including where he is headed.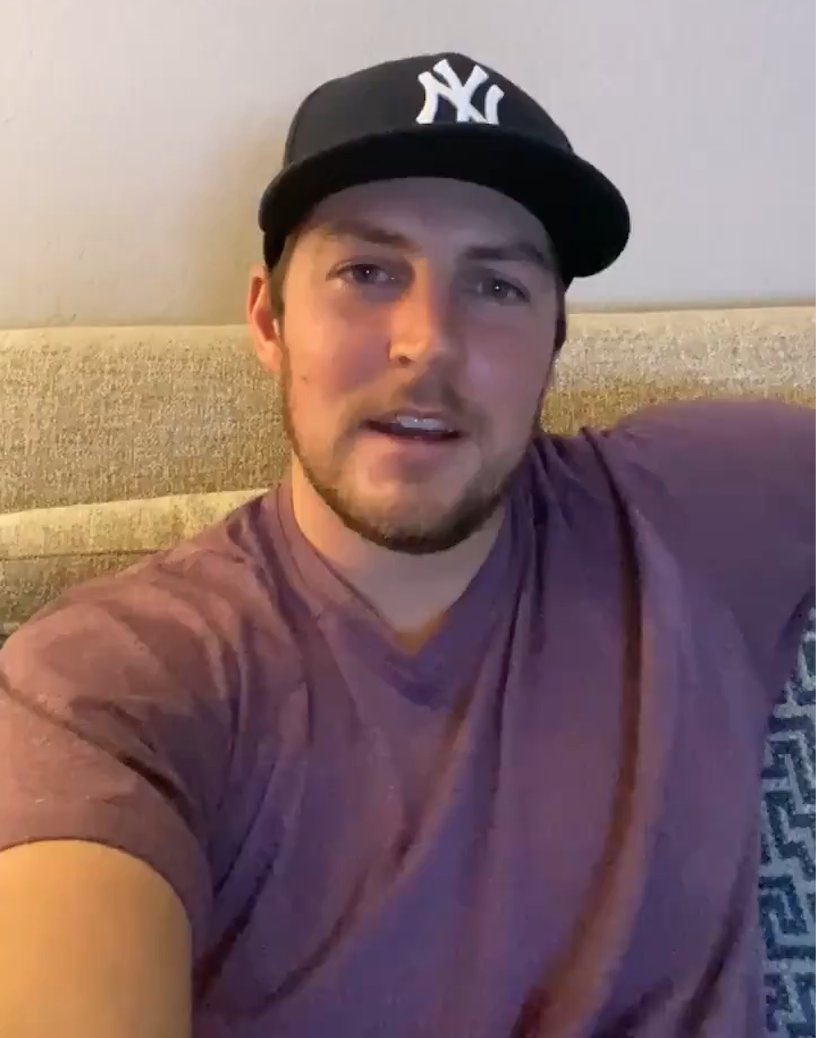 So yesterday Trevor Bauer again posted a picture of him self in YANKEES GEAR for the 7th time this offseason. WHY?
Here's the tweet:
Is he playing games with a team he has been doing everything possible to join for the last 2 years or is something cooking here?
Well Yankees GM Brian Cashman made some comments yesterday that seems to scream something is cooking here. Take a listen:
Cashman wants to add an innings eater? The only available one is TREVOR BAUER!
Carrasco, Plesac, Musgrove, Tallion, Woodruff, ETC ARE NOT INNINGS EATERS!
Then this morning another MAJOR revelation again from Yankees GM Brian Cashman. Quote:
"I do not want to have to scramble for SP at all next year! I want it fixed now!"
Here's the article explaining this:
The only possible way for this to happen is for the Yankees to be signing ACE RHP Trevor Bauer and putting him along side ACE RHP Garret Cole in their rotation.
Again an innings eater and solution to where the Yankees have very little need for SP next offseason directly points at Trevor Bauer to the Bronx.
The Yankees having a 1-2 punch of Cole and Bauer allows them to ride the 3-5 rotation spots with the Young guys in Jordan Montgomery, Deivi Garcia, Clarke Schmidt, LUIS SEVERINO, and Domingo German without fear.
This is a genius plan for Cashman especially with the knowledge that $51 Million just left the Yankees rotation. Why not sign Bauer for $30 Million per save $20 Million per and let the Young guys do the rest?
Another sign came a few days ago from Trevor Bauer himself. Take a look:
My 1st reaction to this was HUH? How could Bauer and his agent Rachel Luba expect team sources not to leak such a huge story???
Team sources are paid HUGE $$$ by reporters TO LEAK THEM!
Why do you think Storm Chasers like Reed Timmer go out year after year for Tornado footage? To get the HUGE $$$ reporters pay for them.
Same thing here.
THEN IT HIT ME! Like a ton of rocks… I realized if he were signing with the Yankees who are experts at keeping things silent he could pull this off. ne of he same things that last year told me Cole would join the Yankees!
A a little year ago Felix with NYYNEWS took notice how I was 100% sure Garrett Cole was going to be a Yankee. That I knew for a fact it would happen. That's what started me on the path to where I am today!
Every year to every few years I can tell a FA will be a Yankee. It happens. I have learned to read the signs even when my sources say nothing.
From CC Sabathia, to Mark Teixeira, to Masahiro Tanaka, to Brian McCann, to Aroldis Chapman to Garret Cole last year I knew every one would join the Yankees.
I am seeing the same signs now about Trevor Bauer. As such I have no choice but to raise my confidence level to 80% that he will be a Yankee!
Cole started out at 80% last year and hit 100% very quickly.
Trevor Bauer to the Yankees is trending very, VERY quickly that way.
Remember the same LA Angels of Anahiem team was said to be the favorites for Cole last year… They are believed the favorites for Bauer right now.
BY: ADAM KING