People like and even love using Metrics but never even look into the fact of how rigged Metrics are. Here's how I know for a fact they are rigged to whomever is using them and to make Mike Trout look 100's of times better then he really is.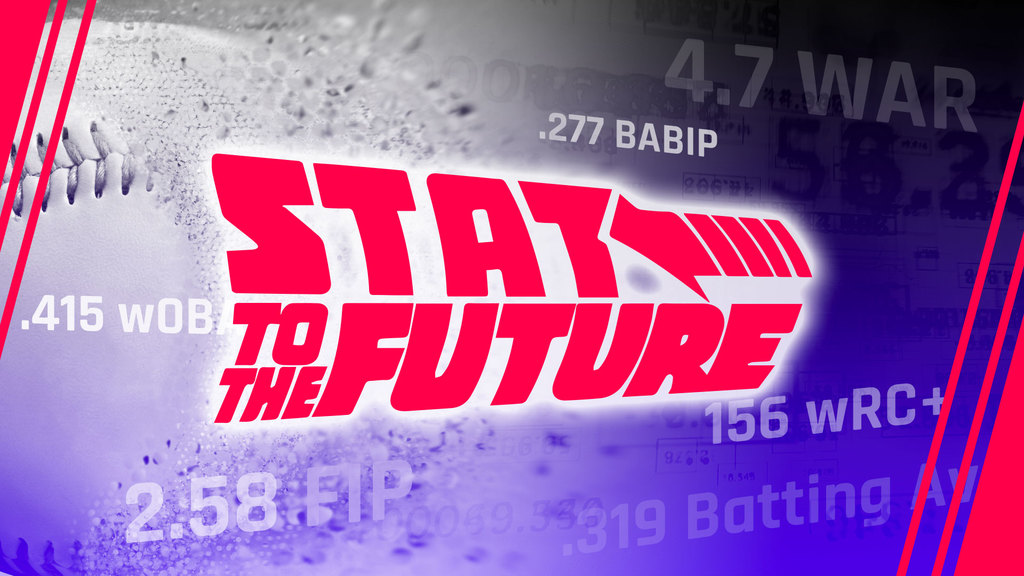 The one I will talk most about is WAR but will also prove DRC rigged as well. I have no respect for these fake statsb period! They are destroying the most beautiful sport ever in baseball.
Lets start with Trouts rigged WAR. Last year it was 8.4. Its impossible over 8 every year when the man who created the WAR stat said:
"If a players team is under the .500 mark it's literally impossible for him to even have a WAR!"
The Angels haven't had an above .500 season in the whole Trout era so HOW THE CRAP DOES HE HAVE ANY WAR AT ALL?
That's the 1st sign its rigged.
The 2nd way for WAR to be calculated outside of wins a player helps his team top is game winning or saving hits. Mike Trout has never even been in the top 90% of this stat.
Trout has 11 total such hits in his career. Trouts real war is well into the negatives.
People love to hate on DJ LeMahieu finishing 2nd for the MVP last year. YET HE SHOULD'VE WON IN A LANDSLIDE!
LeMahieu's defense saved 37 runs last year though that is somehow left out of his DRS.
LeMahieu's bat in 2019 had an unbelievable 43 game saving hits (Game tying or winning hits in games the Yankees won.).
That is over twice as many as the #2 player in this stat. Who happens to be his teammate Aaron Judge with 21 such hits.
As such DJ LeMahieu's actual war was an astounding 43. FORTY THREE! That's how great he was last year.
The greatest season by a leadoff hitter sense the early 90's Rickey Henderson. Also a Yankee.
Its plain as day facts that without DJ the Yankees don't even make the postseason. My friends that is what a MVP season truly is.
DJ LEMAHIEU WAS A ROBBED AS IT GETS!
Almost as bad a Judge having his MVP stolen in 2017.
DJ LeMahieu actually lead Trout in all but 3 of the 15 stats used for seeing how good hitters are. In 2017 Judge lead Altuve in all but 1. YES 14 OUT OF 15!
The MVP is blatantly rigged as you can see.
Even Judge's WAR is calculated wrong. In 2019 he saved 23 runs. TWENTY THREE!
When I add in his 21 game saving hits his war its 39. Again proof the war is rigged.
Next and my final proof that WAR and DRS are rigged.
George Herman 'Babe' Ruth. His WAR is the most wrongfully calculated ever.
Did you know he was never actually part of the Boston Red Sox? That's right he was a Boston BRAVE not Red Sox.
He was traded from the Boston Braves to the Yankees. The Red Sox did no0t exists till around 1918 after he was a Yankee. I wish this myth would go away.
Also the Red Sox never won a title till 2004. The Boston Braves did this those titles in 1902, 1912, 1915, and 1916 should belong og the Atlanta Braves. The Red Sox have never legally won a title for that matter.
PEDS and Stealing signs… CHEATERS!
Anyways… Babe Ruth's WAR is CRIMINALLY MISCALCULATED! They give him an 88 for his career BUT… He was doing things no other team as a whole was doing thus proving this dead wrong.
Ruth was hitting 50+ HR's per season at a time when complete teams were hitting around 30. In fact the 2nd highest on the Yankees was 13 HR's by Gehrig till he really got going for 30+ per season.
No other team even hit 100 HR's in a season till long after both retired.
As such when I did na real WAR calculation on Babe Ruth it was over 58 WAR per year. Over 800 for his career.
This without knowing the true story on Ruth's defense something we will never know as there's no data and nowhere near enough video footage to check to show it.
I just proved Babe Ruth will always be the greatest player ever, no other player can ever compare to him, and Lou Gehrig 2nd greatest ever.
They were players out of their time destroying record books. Doing things that no other players in the game could do.
AS SUCH…
Trout has never has close to the best player in the game! He's never such a season that would even put him in that convo!
Not even 1 season and let alone 18 in a row as Ruth had! Or 15 in a row that Gehrig had. Or 8 in a row as Sammy Sosa had. Or even the 7 in a row Bonds had.
Lets get Metrics out of baseball and ESPECIALLY stop the Trout is the best player in the game and a once in a generation talent when he's merely a high end average player.
HE'S NOT EVEN A TOP 100 PLAYER! Ok maybe top 100 BUT NOT CLOSE TO TOP 50!
METRICS AND ROB MANFRED MUST GO ASAP!
BY: ADAM KING