So we're hearing Francisco Lindor has ended all talks with the Indians about a contract extension. You can 100% guarantee he wants out at this point.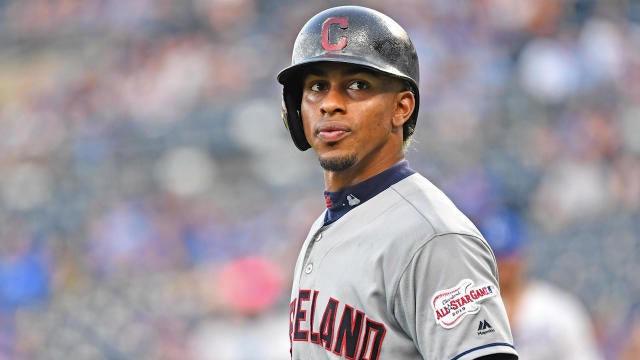 Here's the news out just now:
There's very few reasons a player will and contract talks and "to concentrate on the season" IS NOT ONE OF THEM! That is an excuse to end the talks when a player is pissed off beyond repair at his team.
So what is his plan then? 100% to force a trade by this years deadline. We know he's a die hard Yankees fan and he knows the Yankees are not near decided at SS. Its clear where he wants to go and what he wants to do.
What is unclear is why is he forcing things right now ? Why is he putting the pressure on the Indians right now?
We really don't know other then… He has seen Torres struggles at SS and sees a long term job with his favorite team available.
We also know the Yankees are interested and have been in contact with the Indians about him multiple times this offseason. We also know the Yankees have what the Indians want in return and a now employee who knows it in Matt Blake. Its a perfect fit.
The last question is when could such a trade go down? AT ANY TIME! Due to Lindor ending the talks and thus putting pressure on the Indians its a anytime now thing… I would guess by this years trade deadline and if not sooner.
Stay alert. We know the Yankees wanted to add a LH power hitter and a great average hitter. As a Switch Hitter, LINDOR IS BOTH! He also perfectly fits the Yankees plan to make DJ LeMahieu the utility guy. Stay alert as anything is now possible around Lindor!
BY: ADAM KING