The Yankees have some major, MAJOR holes. Here's the way to fix them and get this team going again: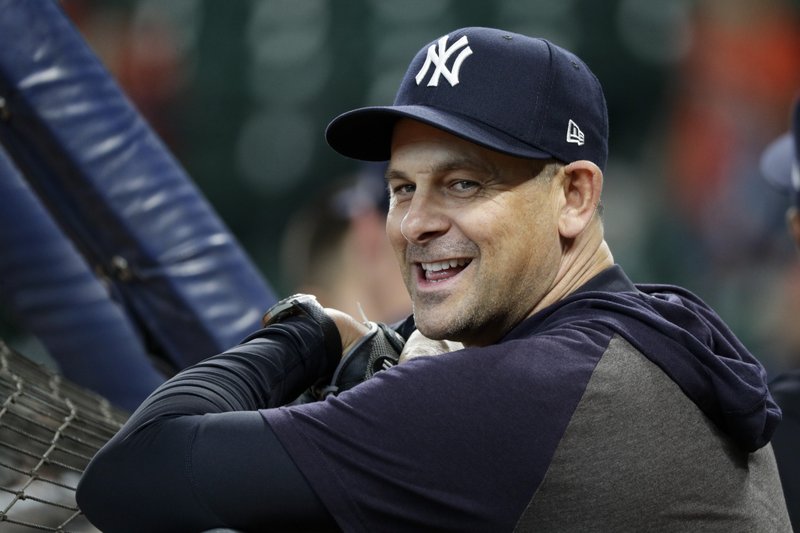 Lets start with the rotation.
1st I send Jordan Montgomery to the alternate site and give his spot in the rotation to RHP Deivi Garcia
2nd I Move Paxton to the Pen and give his spot to RHP Clarke Schmidt. I then roll with this rotation the rest of the way:
RHP Garrit Cole
RHP Masahiro Tanaka
LHP JA Happ
RHP Clarke Schmidt
RHP Deivi Garcia
This gives the Yankees the best chance to win!
The Bullpen:
Get Britton back is huge. I call up Yajure for the rest of the year while sending down Holder. Make him a permanent bullpen arm for this year at least.
I roll with this bullpen:
CP: LHP Aroldis Chapman
SU 1: RHP Adam Ottavino
SU2: LHP Zack Britton
MR1: RHP Chad Green
MR2: RHP Miguel Yajure
MR3: RHP Luis Cessa
MR4: RHP Johnathan Losisiga
MR5: RHP Ben Heller
LR1: James Paxton
A loaded pen with depth again.
Batting Order:
What do the years 2009, 2000, 1999,1998, and 1996 have in common? They are the years the Yankees used 5 or less different starting lineups.
That's the issue, THIS ABNORMAL RESTING CRAP! ITS CAUSING INJURIES AND SUCH! Also not staying in one spot in the order throws players out of whack!
I set guys in one spot and roll with it. I don';t change it again. That's how you get a offense rolling.
Here's my lineup going forward:
2B DJ LaMahieu
1B Luke Voit
DH Mike Ford
C Gary Sanchez
3B Gio Urshella
CF Aaron Hicks
SS Gleyber Torres(Returning tomorrow or Friday)
RF Clint Frazier(Till Judge Gets Back)
LF Mike Tauchman
That's it. Let them run in these spots in the order the rest of the year.
Bench:
C Erik Kraft
C Kyle Higashioka
INF Thairo Estrada
OF Estevan Florial
INF/OF Tyler Wade
I roll with this. Yes I DFA Gardner ASAP. He's done and has to go ASAP!
Wade goes down when Judge/Stanton gets back, Florial when the other gets back.
Yo have to get guys playing certain rolls and used to where they play. Enough with the ever changing lineups!
Once all are healthy here's my lineup:
2B DJ LeMahieu
RF Aaron Judge
DH Mike Ford
LF Giancarlo Stanton
1B Luke Voit
CF Aaron Hicks
3B Gio Urshella
SS Gleyber Torres
C Gary Sanchez
Yes I know Sanchez 9th. Let him work on things down there. Keep it loaded from top to bottom as well.
Make the necessary changes Yankees. Drop the Cancer Gardner, ASAP! You can do it and really get going again now! DO IT!
BY: ADAM KING