As the NFL season winds down we now know what the Dolphins MUST do in the draft and offseason. We know where the holes on their roster are.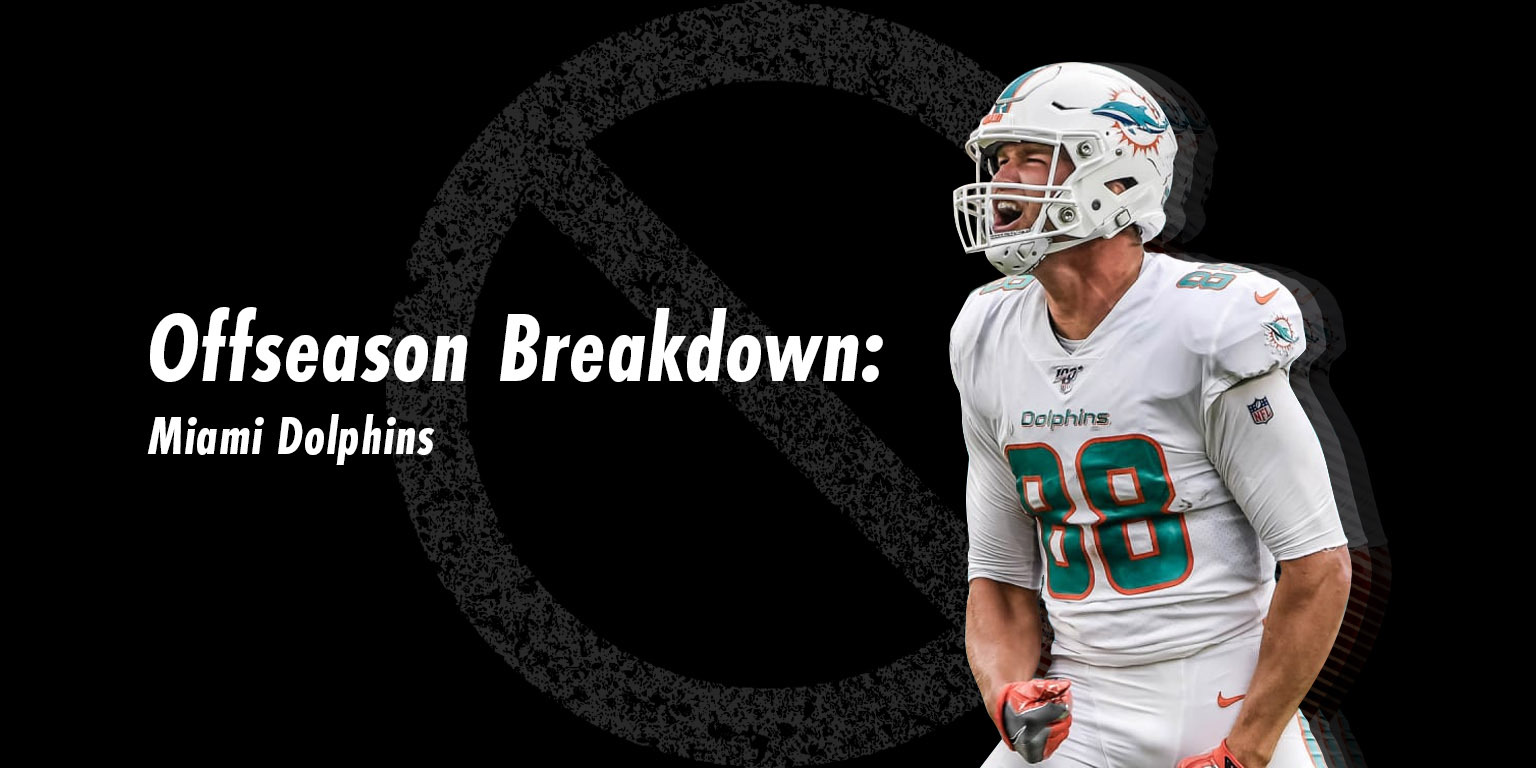 The run game is horrendous! Just terrible! 31st ranked in the game! How do they fix it?
1st they desperately need MULTIPLE new RB's to put beside or replace Matt Breida(About to be a FREE AGENT) and Myles Gaskin.
I would start by signing FA former BYU Cougar Jamaal Williams.
The all time leading rusher in BYU program history, who has been a freakin stud for the Packers despite be 3rd fiddle there and knows Kyle Van Noy very well.
Next they absolutely MUST draft one and if not 2 of the following:
Najee Harris – Alabama
Travis Etienne – Clemson
Chuba Hubbard – OK ST
There's no other option. I predict Najee Harris who played with Tua for 2 years. I would love it of the Dolphins drafted Harries AND Etienne or Hubbard though Harris is the must draft here.
The 2nd thing is more WR's! Absolute must. At 1st glance both Chiefs star WR A.J. Green and Chiefs speedster Sammy Watkins are about to be FREE AGENTS!
I would swing HUGE if I were the Dolphins and sign both! I would then Draft one of the following WHICH IS ALO AN ABSOLUTE MUST FOR THE DOLPHINS:
Jamar Chase – LSU
Jaylon Waddle – Alabama
Devante Smith – Alabama
Dax Milne – BYU
Again an absolute must to get one. I predict Jaylon Waddle. He played with Tua for 2 years after all. Great familiarity there!
Finally the Dolphins need more O-Line help to fix the run game. The name to go for here is BYU star O-Lineman Brady Christiansen who is the highest rated run blocked BY A WIDE MARGIN in all of NCAA football.
At 6'7″ 340 pounds he's impossible for DLman to move. There's a reason BYU averages 8.8 yards per carry when running behind him.
Brady Christiansen can also play everywhere on an O-Line.
Also add another veteran O-Lineman in free agency if possible.
That would give the Dolphins this for an offense:
QB: Tua Tagovailoa
RB1: Jamaal Williams
RB2: Najee Harris
WR1: A.J. Green
WR2: Devante Parker
WR3: Sammy Watkins
WR4: Preston Williams
WR5: Jaylon Waddle
TE1: Mike Gesicki
TE2: Adam Shaheen
LT: Brady Christiansen
LG: Erek Flowers
C: Ted Karras
RG: Michael Dieter
RT: Robert Hunt
You will never convince me this team will not score 40+ PPG! Talk about loaded. Which is exactly what the Dolphins must do! LOAD UP AROUND THE YOUNG STUD QB TUA!
On the defensive side a CB, LB Depth, and another SAFETY depth are desperately needed.
A name to watch in the draft is Patrick Surtain JR. The Dolphins had his dad for several years as a star DB. Why not him?
At 6'3.8″ he would be a great compliment piece beside Xavian Howard and Byron Jones. He can also play safety.
I however would like a veteran safety signed in free agency more then drafting one.
For LB's there's the draft only. VERY, VERY weak LB free agent class outside of Elandon Roberts. Resign him and then draft a few.
The Draft is most likely better for D-Line and safeties as well as only depth is needed.
The Dolphins defense of this is going to be flat out dominant for years to come:
DE: Emanuel Ogbah
NT: Raekwon Davis
NT: Christian Wilkins
DE: Shaq Lawson
OLB: Jarome Baker
MLB: Kyle Van Noy
OLB: Andrew Van Ginkle
CB1: Xavian Howard
FS: Bobby McCain
SS: Erick Rowe
CB2: Bryon Jones
TOPS IN THE GAME! Adding Certain as CB3 would be a gargantuan boost. Patrick Peterson is also sitting in free agency if the Dolphins wanted to go that rout! Noah Igbinoghene will also be a stud in the slot!
The Special teams unit is loaded and good to go for years to come. No worries there.
The Dolphins will have plenty of cap space to play with and will make great moves! The Future is NOW for the Miami Dolphins.
BY: ADAM KING