We all Remember Anthony Rizzo's 3rd home run game a week ago. Amazing to watch till we saw his 3rd HR of the day defy physics to somehow return to fair territory and bounce of the top of the fence.
So what caused this?
For starters why is a ball that landed on top of a 314′ wall given a measurement of traveling 327 feet form the plate? DON'T BELIEVE ME? Take a look at this:
EXCUSE ME? IT LANDED ON TOP OF THE WALL CLEARLY SHOWING 314′! SEE THIS PICTURE OF IT LANDING: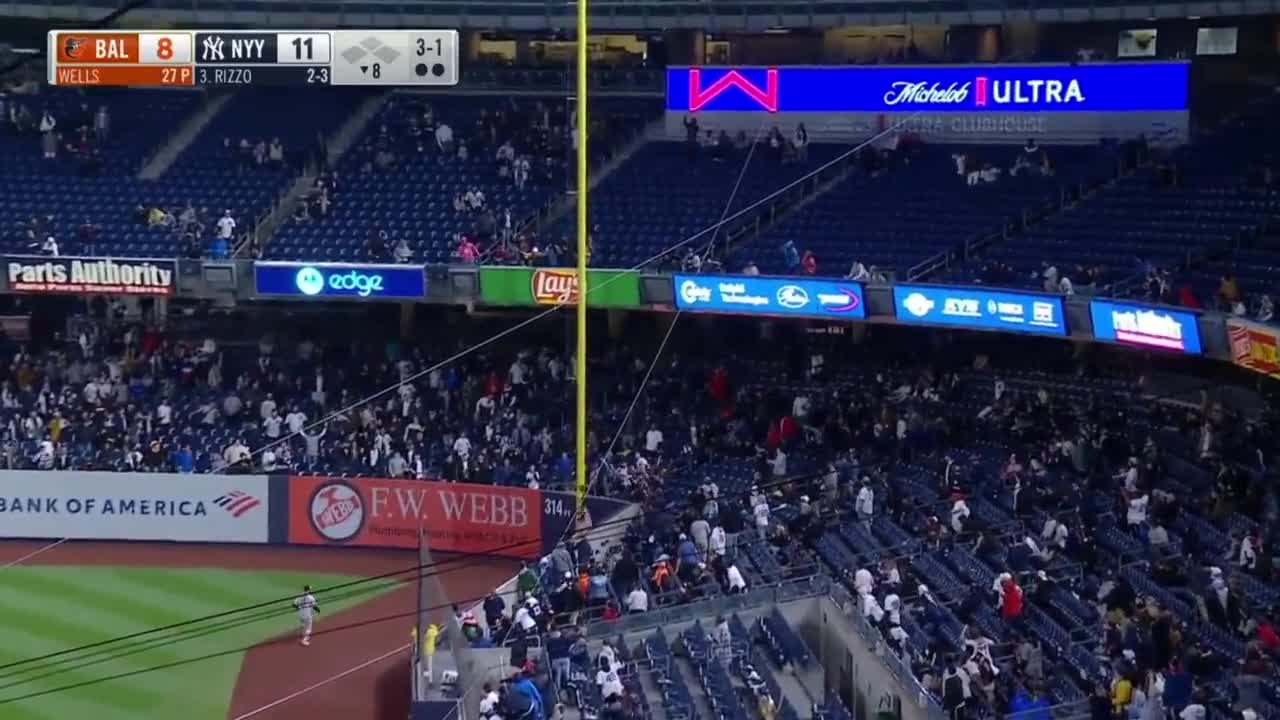 It CLEAR AS DAY lands there INCHES FROM THE 314′ foot mark! 327′ feet would be the 5th row back.
So how do we explain this?
WELL…
Statcast measures velocity of swing, pitch speed, and launch angle for a NORMAL baseball. Therefore, a normal ball should have gone 327 feet. But his didn't. The MLB is deadening baseballs by 10-15 feet and a researcher found out how.
There's a lab in Japan that started it during covid. It uses what they called Bull Bukake and a group of men would literally get around baseballs and add their own "touch" to the ball until they found the right substance to decrease flight path of a baseball. They called this the arm barn (PETA DID NOT IN FACT DO THIS) to hide the bull name and as a disguise. They wanted to deaden enough, but not overdo it. Now that substance is brought here and is used in rooms prior to games. Nate Eovaldi uses the Bull Bukake for his pitches and I wouldn't be shocked if Cole did too. It's clear and salty like sweat.
WAIT WHAT??? Is that how so many pitchers are pitching impossibly well?
They are using some form of ball changing flight devices and pitchcom interceptors, but Sources have yet to fully figure that out one yet!  This Japanese company is behind that too and it's why so many teams have gotten rid of manual scoreboards for electronic.
See the issue now?
The MLB is still cheating in many ways. THE LEAGUE ITSELF IS!
So what do we do about it? Class action lawsuits and forcing Manfred out ASAP!
BE WARNED: I have just scratched the surface here… Here's part of what I was given:
So alarming and evil…
BY: ADAM KING