The Yankees are the most valuable Franchise in the MLB per Forbes and its not even close!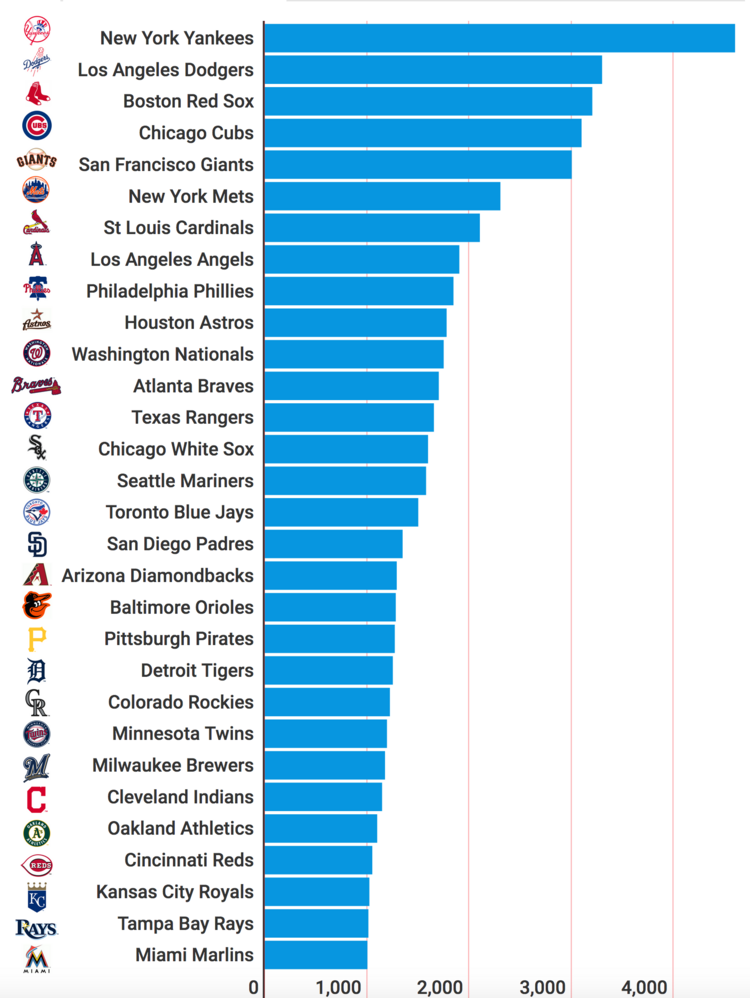 Its not close at all! That's a gargantuan margin! How is this so? Here's a closer look:
That's a gigantic margin! Franchise values go off of team assets, current players, ownership, etc!
That $1.6 BILLION gap between the Yankees and anyone else is lager then the gaps between 2nd and 5th COMBINED! WOW!
This has the Yankees no higher then the Cowboys $4.8 Billion evaluation. Higher the any other franchise on the planet.
Of course the buyback of the Yes Network helps! It helps massively! Yankees own 68% of the network and control 100% of it. This makes the Yankees the only MLB team to won its own network! Also means PX11 has most likely showed its last game! NO reason for it.
So what else makes the Yankees the most valuable team on the planet? Wellfor starters they do have the most recognizable brand on the planet whether you hate them or like them!
Other factors are their amazing ballpark which leaves no doubt who's it is with one glance! Very few parks do this.
The Yankees vast history of owning the MLB also helps. No other sports franchise in history has dominated a league like the Yankees who still own over 25% of its leagues total won championships with 27. Which also happened to be the sports world all time record for titles. No other MLB team has more then 11 titles. WOW!
Yes other leagues teams have won lots of titles but none compare to the Yankees! The NBA has no true leader. The NHL's leader is only a few titles ahead of 2nd. There's just no other team with such dominance as the Yankees!
The Yankees are the most valuable MLB franchise! However you look at it the Yankees are 2nd to none! There's no debating it!
BY: ADAM KING